Features
Ethical Investing
Debt-free and interest-free earnings. Earn competitive returns from our investment opportunities. No banks, mortgages or leverage in sight!
Multiple Returns
Earn monthly rental income, plus a share of the total profit upon sale.
Fully Regulated
Yielders is authorised and regulated by the Financial Conduct Authority (FCA), which means your interests are always protected.
Transparency
Complete transparency is offered on all of our investment opportunities; returns are paid net of all fees and costs.
Featured Properties
Calculate your returns, and get paid monthly.
For an investment of
(Investment should be an increment of 500)
Net Projected Capital Return
Projected capital return for investment term remaining
Net Projected Total Return
Projected capital & rental return at end of investment:
How it works
Invest
Buy shares in income producing property investments from £100. Choose how many shares you wish to own in any available investment!
Grow
As property prices grow so does the value of your shares. Track the movements from your online portfolio.
Yield
Receive your share of the rental income in the form of monthly dividends if there are profits, and a share of any sale proceeds upon exit.
Our members think we're great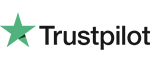 Yielders Benefits
Over 3500 users have chosen to become Yielders. Here are the benefits enjoyed by them.
Managed for you, by experts.
Our team hand pick potential high yielding assets and complete all the checks. Every property is pre-funded, so there is no need for a mortgage, allowing you to maximise returns and start earning straight away.
Learn more
Top Yielders
Looking to invest more than £50,000? We offer a range of tailored off market UK property investment opportunities that may be suitable for you.
Learn more
No Stress
We look after any repairs, and make sure insurances are all in place - so you won't get no midnight calls about the boiler not working. From Gas Safety checks and rodent infestations, we look after it all.
Tenancy Management
Our tenancy agreements are pre-agreed for longer terms, so you won't miss out on rental income due to tenancy gaps.
Consistency
Since our 2016 launch, we've never missed a monthly payment to our investors. We work hard to uphold our reputation and deliver to our Yielders.
Real Ownership
Full financial rights and full voting rights on key decisions are given to investors. Our legal team fix up the documents, secure rental returns over the period and create a SPV structure so you can legally own the asset through shares issued.
Become a Yielder today
Start earning straight away with returns paid to your e-wallet monthly. With our online portal you can calculate potential returns, track your money, manage your investments and start building a property investment portfolio.